Warm Christmas greetings
An eventful year is coming to an end – especially in these times it is good to pause and say thank you. This we do at this point from the heart: A big thank you goes to our customers, guests and landlords who have given us your trust and with whom we have mastered the past months together.
Our year 2021
After a difficult start to this year, we all experienced a summer of normality – both privately and professionally. We also used this time to expand our core competencies.
We believe that "renting" and "leasing" is and remains a personal business. This is even more true when it comes to furnished apartments, which are a second home for mobile people for a few days, weeks or even months. There are already enough large portals with anonymous and standardized procedures and processes. We deliberately take a different approach and focus on personal advice and local knowledge. Of course, this also means that we know all landlords, have visited all apartments and always have an open ear for our customers. Yes, many things can be done online and can be clarified by mail. But often a personal conversation and direct exchange helps. Only in this way can we fulfill individual wishes and find the right temporary home for every guest.
We have succeeded in doing this in recent months, especially thanks to the good cooperation with our landlords, so that we have come through the fiscal year well despite the difficult general conditions and travel restrictions. We are all committed to the same standards and work hard every day to satisfy our guests and make their stay as pleasant as possible. Trust, flexibility and goodwill are elementary in these times, as we are currently in the grip of the fourth Corona wave.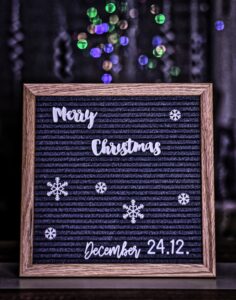 Outlook for 2022
Nevertheless, we are optimistic about the new year. We have all learned in recent months and are firmly convinced that furnished apartments in particular have proven their advantages. They are not only cheaper than hotels, but also stand for more privacy and more space. In addition, our landlords offer their tenants a sense of security through adapted hygiene plans.
That is why we will continue to expand our presence in the Metropole Ruhr in the new year. Our customers can already enjoy a wide range of furnished apartments in all sizes and budgets. And we are continuing to grow. We have gained many new landlords in the past months and are happy to welcome more partners. So if you rent furnished apartments, come on board and benefit from our experience and wide network of customers.
Speaking of customers: We are glad that we were able to support our regular customers so successfully in the past months as a service provider. This applies not only to companies and fitters, who had to react particularly flexibly to the constantly changing conditions of the pandemic. But it also applies to families or people who are in Essen for health reasons. Discover our offer and we are sure we will find the right temporary home for you, your family and your employees.
We are well prepared and look forward to new customers, new landlords, new apartments and, of course, to a year 2022 in which some things will hopefully become easier again.
We wish all customers, guests and our landlords an enjoyable Christmas, a healthy New Year and cheerful confidence. We are here for you.