New in town? 5 tips to quickly find a connection
The modern working world often requires a temporary change of location. More and more people are therefore living in a new city for a while due to their job. Especially for newcomers to the city, temporary living is an attractive solution. A cozy second home helps you make contacts in the new environment and quickly feel 'home away from home'. A temporary furnished apartment can also be interesting if you are moving permanently to a city you don't know. Before you commit, relax and search for the right apartment from your temporary furnished domicile. Familiarize yourself with neighborhoods and decide relaxed for a permanent place to stay.
Our five tips
1. use social networks
Inform your friends, for example, on Facebook about the professional change to a new city. Also use the group function to stay up to date on local events. You'll see, within no time you'll find connections in your new surroundings as well.
2. invite colleagues
In contrast to a hotel, you can easily invite colleagues and friends to your second home for dinner, for example. Especially the personal contact with work colleagues helps you to settle in. In addition, you will get many valuable tips on what to do in the new city during such a cozy evening. 3.
3. say 'yes' as often as possible
If your new colleagues invite you to a party or a get-together, don't refuse. Get involved in new situations, and don't close yourself off. In case of doubt, a few personal friends on site are more important than virtual friendships.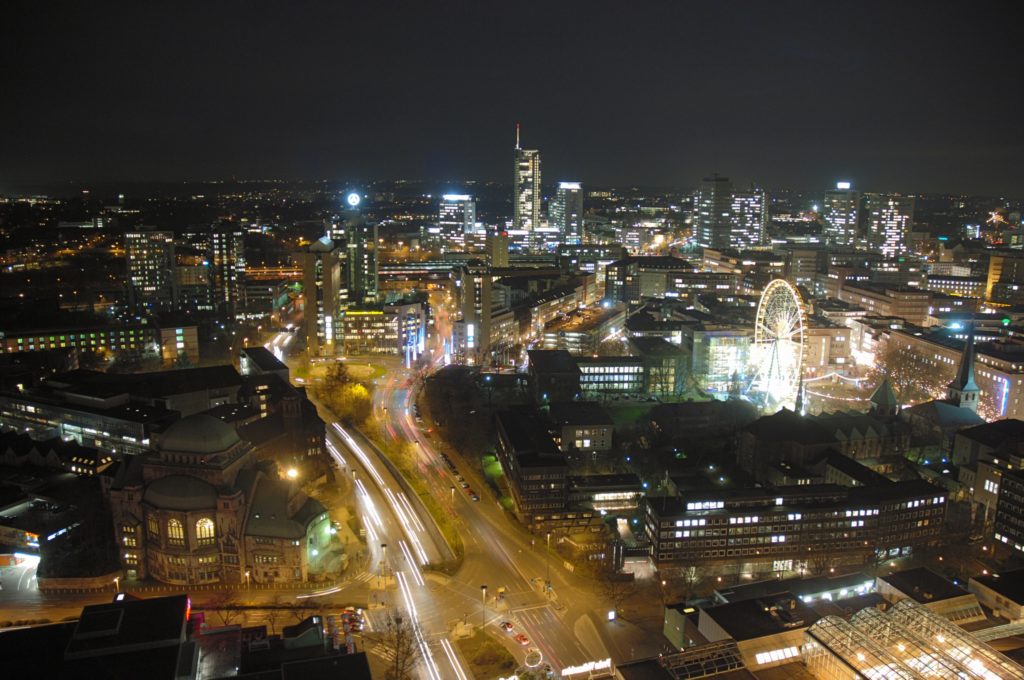 4. live in the middle of it
It is best to choose an apartment that offers as many nightlife options as possible. Furnished apartments located in the heart of a city are often much cheaper than hotels. Restaurants, cinemas or shopping facilities in the immediate vicinity of your second home lower the inhibition threshold and ensure that you do not spend every evening alone on the sofa.
5. do sports
Sports keep you fit and help you regain lost energy after a long day at work. Therefore, ask work colleagues or search in the social networks for sports offers in their new city. You'll be doing something for your health and making new contacts at the same time.
Trust the housing experts from Essen and the surrounding area
We offer you many stylish, comfortable furnished apartments in Essen. Many of our apartments are centrally located, for example in the trendy district of Essen-Rüttenscheid with many culinary and cultural offerings for going out or near the Essen Trade Fair. Contact us and let us advise you personally. Together we will find a suitable second home for you and help you to quickly feel at home in your new surroundings.