Shortly explained:
Coworking Spaces
In connection with temporary living, terms appear again and again. Since temporary living has become more and more popular in recent years, we would like to explain some of these terms for you in our blog in loose order. We start with the so-called 'coworking spaces'.
With increasing digitalization of the working world, people today no longer necessarily have to travel to an office. Working is possible from anywhere, as the Corona pandemic is also teaching us right now. Flexible working has advantages and, of course, disadvantages.
In the case of coworking spaces, the advantages definitely outweigh the disadvantages. In a way, a coworking space is a shared office. However, people from different work areas work together here and usually only for a certain time.
What should a coworking space offer?
Old factory halls or loft-like spaces are particularly suitable as coworking spaces. The equipment of the coworking space is important. Ideally, the coworker only needs to bring his laptop, plug it in and can start working right away. Therefore should be
Desks,
chairs,
cabinets,
shelves,
office utensils and
of course free W-Lan as well as
printer, scanner or beamer
be available.
In a well-functioning coworking space, coworkers exchange ideas with each other, which can be very beneficial for productivity. If you are toying with the idea of working in a coworking space, or perhaps even opening your own coworking space in your city or community, you should
be open to others,
enjoy working with others,
think sustainably,
love the community and
be accessible to new ideas.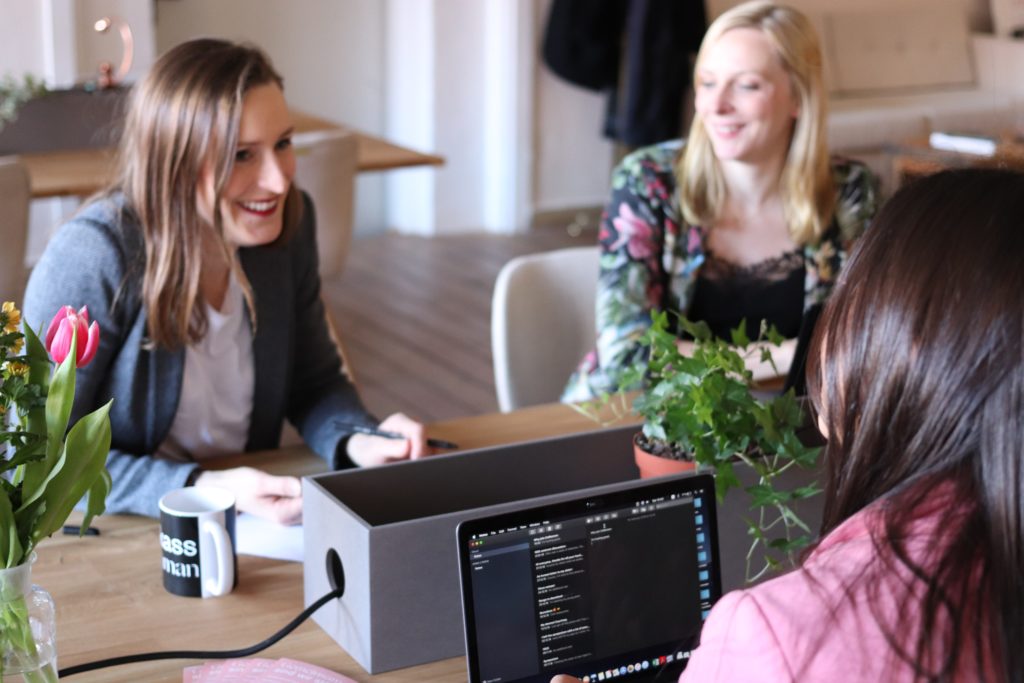 All sides benefit in the coworking space
Young people in particular love coworking because they have grown up with digitalization and are less attached to old work models. Companies are also increasingly discovering the advantages of coworking spaces. One of the main arguments is likely to be the cost savings:
there is no need to maintain large office buildings,
consumables such as paper can be purchased centrally and thus more cheaply,
flexible rental periods and
no expensive renting in large cities, but also possible in smaller communities on the outskirts of metropolitan areas.
And there are advantages for landlords, too, because they can plan the rental and occupancy of their spaces more optimally, for example.
A very important aspect of coworking spaces is provided by a French study: Almost 75 percent of employees who worked in a coworking space for a few months were simply more satisfied with their work and the conditions – perhaps this as a hint for the HR department of companies.
Let us help you!
Conclusion: coworking spaces are suitable for mobile people who regularly live and work in other cities and need furnished apartments for this purpose.
If you are looking for furnished apartments, we can help you as local housing experts in the Rhine-Ruhr metropolis with its centers in Düsseldorf and Essen. Contact us!