Traveling with pets
From time to time, customers ask whether pets are also allowed. We cannot give a blanket answer to this question. But of course it is possible to bring your own pets to your second temporary home.
We would like to show you what you should consider as a tenant if you would like to move into one of our furnished apartments with your pet. In the same way, we also look at the landlord's point of view, what speaks for or against the moving in of pets.
Which animals are allowed to move in without any problems?
Here is what usually applies to any tenancy: there should be no danger from your pet. And of course you should inform your landlord in advance. In principle, small animals such as hamsters, rabbits or turtles do not pose a problem. Dogs or cats are also welcome by many of our landlords.
With pet in the apartment on time – what do I have to consider?
If you take your beloved pet with you, you should carefully consider beforehand whether it is a reasonable situation for the beloved animal.
The animal comes into a strange environment in which it may not feel comfortable. How is care provided during the day?
Can you take the pet with you to your workplace and do you have enough time to take care of your four-legged friend?
For example, you cannot leave a dog alone in a strange apartment for several hours. If you have clarified the general conditions for yourself, however, there is usually nothing to prevent you from staying together.
In the event of damage: What happens then?
To be on the safe side, take out pet owner liability insurance before your trip. This insurance must necessarily also cover rental damage. In case of damage, please inform your landlord. Everything else will be taken care of by the insurance company.
How do I find pet-friendly furnished apartments?
You are welcome to commission us. Then we will search for pet-friendly furnished apartments for you. We know all our landlords and apartments and know exactly where you and your pet are welcome.
Do I have to expect higher costs?
As a general rule we can say that in any case a thorough final cleaning will be charged. Not only in Corona times applies: A pet causes more dirt and the cleaning is therefore more expensive. As a tenant, you should also assume that landlords will require a deposit when you move in with a pet. Whether the rent will also be higher depends on the particular landlord and the pet you want to move in with. It is best to talk about this together.
Write us an email or give us a call. Then we can discuss all further details.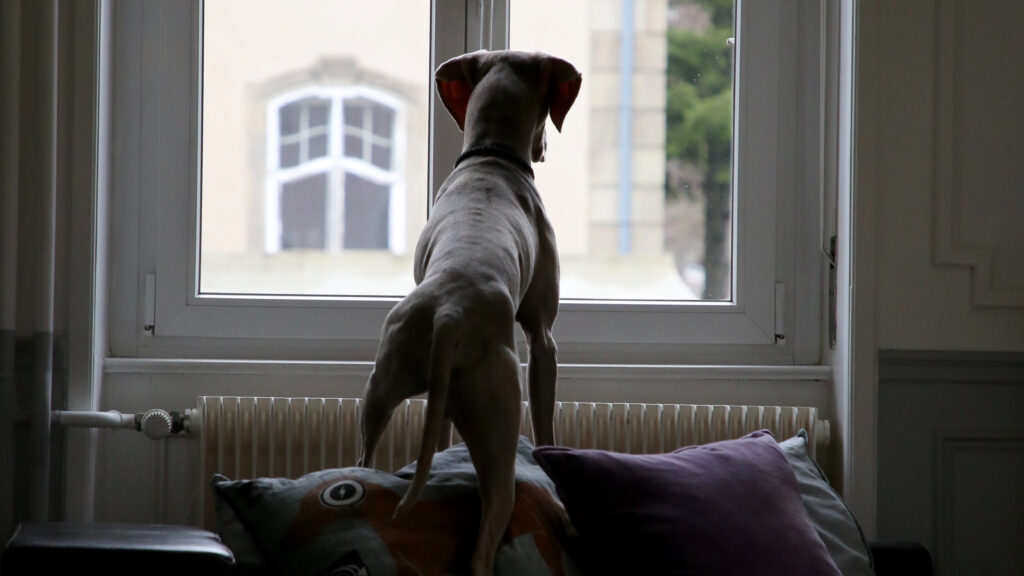 From the owner's point of view: Allow pets, yes or no?
Whether you as a lessor allow pets in your furnished apartments is, of course, a completely individual decision. You should also think carefully about the advantages and disadvantages.
Ultimately, you as the lessor make a fundamental decision. If you categorically oppose pets, you may reduce the number of potential tenants.
But you should also consider the following in your deliberations:
Which animals do you want to allow?
Will there be higher cleaning costs and how do you want to reflect that in the rent?
How will you handle it if, for example, a dog barks frequently when it is alone in the apartment?
Have you thought about allergy sufferers?
If you have clear answers to these questions, wonderful. The best thing to do is to inform our ZEITQUARTIER service team. Then we can directly note your decision for or against pets.