Shortly explained:
Boarding House
The terms used in the area of temporary living very often originate from the English-speaking world. In the USA, many private or business people in large cities take advantage of the opportunity to live in a furnished apartment for a certain period of time. Very often, certain services can be booked as well. In this context the term Boarding House often appears.
In a boarding house you will find all the advantages that you know from home:
a fully furnished apartment,
a fully equipped kitchen,
a shower or bath.
The special thing about the Boarding House format: you have hotel-like services such as:
Breakfast service,
regular cleaning service,
laundry service.
In many cases there is even a kind of reception where you 'check in'. In Germany, a boarding house is therefore often called an apart-hotel.
A boarding house is especially suitable for people who are busy at work or elsewhere and therefore have little or no time to take care of things in their own household in a foreign country. They are willing to pay a little more money per month for the additional services they require. In the case of employees, however, this is not a problem at all, as the rent is usually paid by the company as a matter of course.
Serviced apartment – differences?
The term "serviced apartment" is often used in connection with "boarding house". The name already suggests that there is a close connection. This is also true. However, serviced apartments are less similar to hotels. Very often, they are private landlords who offer other services in addition to a furnished apartment.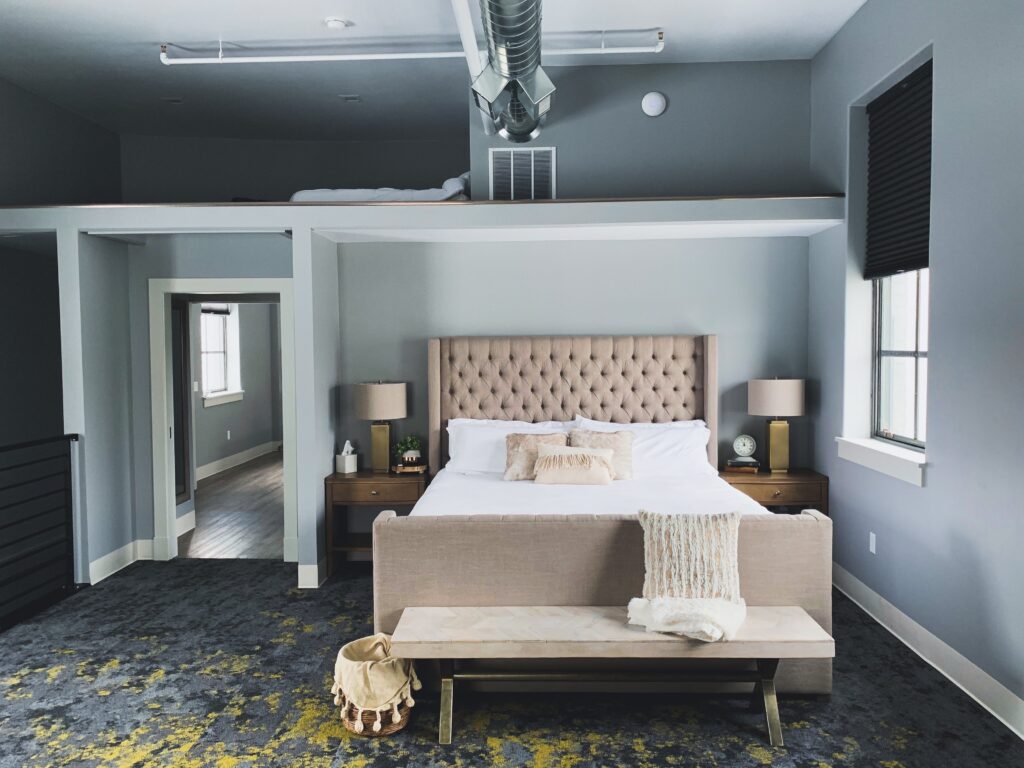 Large or small – long or short
Regardless of whether it is a boarding house or a serviced apartment, there are other distinctive features in the temporary living sector that apply to both formats.
Perhaps you have heard the term Microliving. This refers to furnished micro-apartments in which one person can nevertheless live and work quite comfortably.
The experts speak of microliving for a boarding house of 14 to 32 square meters. That sounds very small at first. However, the living space can be optimally utilized through clever room design. So despite the small living space, it is very cozy and you do not have to do without comfort.
There are also certain designations for the desired rental period. In the case of temporary living or a boarding house, it can be assumed that the furnished apartment will be rented for a longer period of time. Consequently, the experts speak of a longstay. A longstay refers to a boarding house where the rental period is at least one month or longer.
Accordingly, there is also a mediumstay – rental period here between one week and one month – and a shortstay, where the tenant spends only one week. By the way, a stay in a hotel is therefore also classically part of a shortstay.
Find a suitable boarding house with us
You are interested and would like to stay in a boarding house during your next stay in the Rhine-Ruhr region? Then please contact us.
We are the local housing experts in the Rhine-Ruhr metropolis with the centers Düsseldorf and Essen. Contact us!