Merry Christmas and Welcome 2023
We wish all our customers and our landlords a Merry Christmas, restful days, confidence and health in the New Year.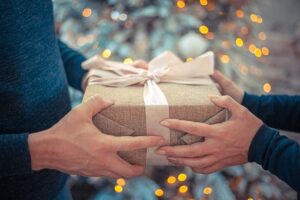 2022 – our year
We live in turbulent times – all the more reason for us to be pleased that in the past year we were a constant factor for our customers and also for our landlords, whom we convinced with our range of services. We can therefore look back on a fiscal year in which we essentially achieved our goals:
Our furnished apartments offered via the ZEITQUARTIER online platform were regularly and almost fully booked.
We kept adding new, attractive apartments over the course of the year. We have thus expanded our leading position for the Essen region.
In the course of the year, we were able to add new landlords. Nice to have you with us!
We have significantly expanded our online advertising this year. The figures show: It has paid off. The number of hits on our website and thus the number of bookings are growing steadily.
All this has been possible so successfully because even in these turbulent times our customers have firmly relied on our service and quality of performance. We would like to thank them for this and assure you that this is an incentive for us for the future.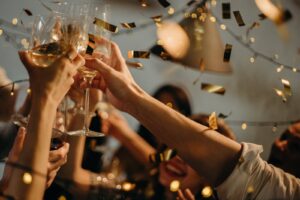 Outlook for the year 2023
We are looking ahead to the new fiscal year with confidence, because we are sure that the advantages of temporary furnished apartments have proven their worth. They have become an alternative for more and more people who are looking for a second home for a few days, weeks or months.
Working with us free of charge, our customers save time and money in their search for suitable accommodation.
Especially in times of rising energy prices, it is important to have full price transparency: Inclusive prices apply to our apartments – all additional costs are included.
Furthermore, our customers can rely on verified apartments. This means that we know all apartments and also our landlords personally. Together we have committed ourselves to standards that guarantee all-round carefree living in fully equipped apartments.
And last but not least: We are more than an agency. With us you not only book easily and uncomplicated, but you also get the personal and individual advice you need, so that you live exactly as you want and as it fits your budget.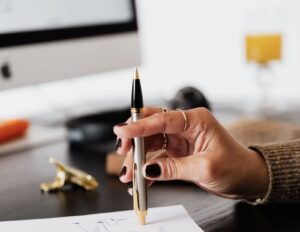 As you can see: We are well equipped for the fiscal year ahead and have a lot planned. Of course, we also want to further expand our presence in the metropolis of Essen and the neighboring cities of the Ruhr area in the new year and are looking forward to more partners. So if you rent furnished apartments, come on board and benefit from our experience and our broad customer network.
Speaking of customers: We are happy that we have been able to support our regular customers so successfully in the past months as a service provider. This applies to companies and people who are in our region for some time on business. But it also applies to families or people who are in Essen for health or private reasons. Discover our offer and we are sure we will find the right temporary home for you, your family and your employees.
Stay loyal to us – we look forward to seeing you.